Correspondence Courses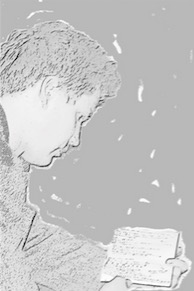 The Palm Springs Drive church of Christ encourages personal Bible study a variety of ways, one being by the use of mail-in lessons of proven Correspondence Courses. The following very effective course by Sewell Hall, Jesus Christ is the Way, is the first of our offerings. Lessons are provided in PDF format, which can be downloaded and printed out. After studying the lesson and answering the questions at the end, the student questions and answers may be mailed by postal service to:
Correspondence Course
Palm Springs Drive church of Christ
620 Palm Springs Drive
Altamonte Springs, FL 32701
A Bible Correspondence Course can be an effective means of learning more of the Bible message by means of a planned, systematic series of lessons. You study in your own home at your own pace, and help is not far away should you get stuck or have a question or comment. Just follow the instructions with the course.
Jesus Christ is the Way by Sewell Hall
Lesson 1: Jesus Christ is the Way
Lesson 2: Finding Jesus, the Way
Lesson 3: Jesus, the Way to a Better Life
Lesson 4: Jesus, the Way to Forgiveness
Lesson 5: Jesus, the Way to God
Lesson 6: Jesus, the Way Out of Religious Confusion